Welcome to Henderson County Performing Arts Center
We Entertain. We Educate. We Change Lives. In over 50 years of continuous operation our primary goal has been to always bring quality entertainment and education to the East Texas Region.
For approximately twenty-five years, Athens Little Theatre operated under the direction of a totally volunteer Board of Directors and committees of workers who acted, designed and built sets, made costumes and did whatever was necessary to make the magic happen.
Athens Little Theatre became a 501(c)(3) non-profit organization in 1980 and has operated as such since that time. Our mission statement is: We Entertain. We Educate. We Change Lives.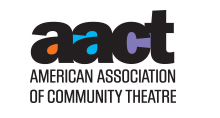 Latest Articles

HCPAC is happy to announce that beginning with "A Fairytale ...


It's a new year and HCPAC has new opportunities for ...


Please help us keep your information current. We want everyone ...