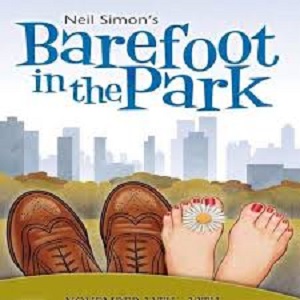 February 28 - March 9
Sponsored by Pamela and Will Pruitt

Paul and Corie Bratter are newlyweds n every sense of the word. After a six day honeymoon, they get a surprise visit from Corie's loopy mother and decide to play matchmaker during a dinner with their neighbor-in-the-attic, Velasco, where everything that can go wrong - DOES!
Director: J Niswonger - Assistant Director - John Wilson
Click here for tickets or call and leave a message at 903-675-3908. We will call you back to confirm your reservation.
400 Gibson Road - Athens, TX
Support Your Local Theater
Our theater is made possible through the generous donations by members of the the community just like you.