HCPAC Radio Hour on KLVQ 94 - October 25th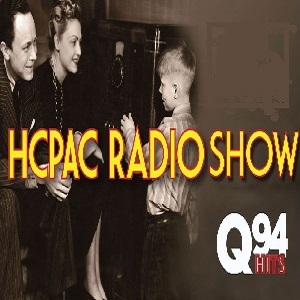 HCPAC Radio Hour - bringing old time radio theater to you on KLVQ 94.5. This month, an original space adventure tribute to the "decoder ring" era: Episode 49 by Marcia Colbert starring Declan Phelan, Fran Bardwell, Ami Hickmon, Kenyon Walker and John Wilson. Join the fun on October 25th at 7:00 pm.
In case you miss the Sunday HCPAC radio show, you can stream it on the new HCPAC podcast available wherever you get your podcasts starting Monday, October 26th. All of our other radio broadcasts are also available. Just search HCPAC on your favorite podcast platform.
Support Your Local Theater
Our theater is made possible through the generous donations by members of the the community just like you.