2023 - Experience the Magic!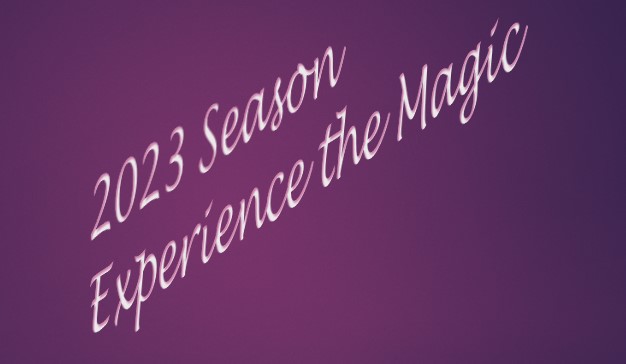 Last year was by all accounts a resounding success for HCPAC! We had sold out shows, welcomed new actors, directors and volunteers. Old favorites were brought to the stage as well as some shows that stretched us to new heights (literally)!
2023 is shaping up to be just as magical. The 2023 lineup of shows will bring comedy, music, dance, suspense and more to our stage. You don't want to miss a single show in this lineup.
Get your Season Tickets now and save over 25% off the box office price. With our Season Ticket Flex Pass, you can use your tickets in any combination for any of the 2023 shows. Use one for each show or throw a party and bring your friends to one show. And be sure and check out our Family Season Tickets - Bring your immediate family to see all of the shows (2 adults and eligible children) - By far the best deal in town!
You can purchase online here or email us at info@hcpac.org and we will mail you a brochure.
Christmas Belles - Sequesl to "Dearly Beloved" - the Jones, Hope, Wooten Trilogy of the Futrelle Sisters) February 2-11
Guys and Dolls - Considered by many to be the perfect musical comedy - April 13-22
Footloose - One kid. One town. One chance. All he wanted to do was dance. The music is on his side. - June 22-Jul 1 - Auditions April 17 & 18

Clue - It's not just a game anymore! - September 14-24
Nightfall with Edgar Allan Poe-Tales from the edge of night - October 26-29

A Fairytale Christmas Carol - All the famous fairy-tale characters take on all of the memorable roles of Dickens' A Christmas Carol -Dec 7-16

Support Your Local Theater
Our theater is made possible through the generous donations by members of the the community just like you.
Latest Articles

HCPAC is happy to announce that beginning with "A Fairytale ...


It's a new year and HCPAC has new opportunities for ...


Please help us keep your information current. We want everyone ...