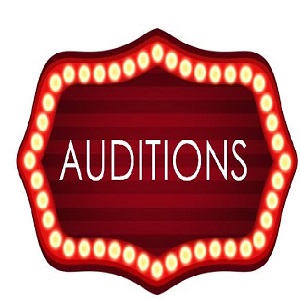 "The Play That Goes Wrong"
400 Gibson Road, Athens, TX
(Across the street from Arabella Assisted Living)
Show Dates: September 15, 16, 17, 18, 22, 23, 24

Male & Female Roles ages 18+
If you are interested, please complete the Audition form here or email us at info@hcpac.org
The Play That Goes Wrong begins before the curtain has even been raised, as the audience are present while the Cornley Polytechnic Drama Society prepare to stage their new production – the 1920s murder mystery 'Murder at Haversham Manor'. However the set is not yet complete and there is no time to finish it off…..the show must go on!
With a murder (and a moving corpse) established from the beginning, the murder mystery gets into full flow. However, the props start to disappear, actors go missing and the set begins to collapse around, and often on, the cast. Mayhem ensues, the acting gets worse, and the set becomes increasingly dangerous, but the company struggle on regardless. The question is whether any of the cast and crew will remain standing, or conscious, by the final curtain?!
Presented by arrangement with Dramatists Play Service under license from Mischief Worldwide Ltd.
The Mischief Production of THE PLAY THAT GOES WRONG was originally produced on the West End Stage by Kenny Wax & Stage Presence
and on Broadway by Kevin McCollum, J.J. Abrams, Kenny Wax & Stage Presence
"HCPAC is an inclusive and equal opportunity organization. Determined by the quality of auditions, the director will cast the best choice for each role after everyone has had an opportunity to audition. Being invited to auditions by a director does not guarantee that a person will be cast. HCPAC does not pre-cast unless announced on the audition notice. In addition, on occasion, a cast might be expanded to accommodate a large turnout of actors."
Support Your Local Theater
Our theater is made possible through the generous donations by members of the the community just like you.
Latest Articles




This past year brought many changes to our world, and ...


Please help us keep your information current. We want everyone ...