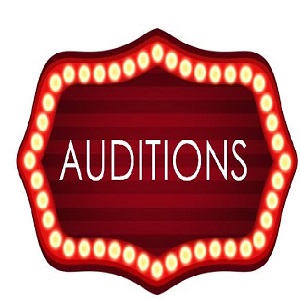 Guys and Dolls
CALLING ALL GUYS AND DOLLS!!!
Auditions for our spring musical, Guys and Dolls, will be at 6:30pm February 6 and 7.
Main Stage Theatre - 400 Gibson Road - Athens, TX 75751
This show will be directed by Karen Holmes and Ami Hickmon.
Sponsored by Lightspeed Logistics and P J Ericson
This production is for adults 17 and older.
Rehearsals will be Monday - Thursday nights, 7-9pm.
Performance dates are April 13-16 and 20-22.
Follow this link to fill out the audition form and find more audition information.
"HCPAC is an inclusive and equal opportunity organization. Determined by the quality of auditions, the director will cast the best choice for each role after everyone has had an opportunity to audition. Being invited to auditions by a director does not guarantee that a person will be cast. HCPAC does not pre-cast unless announced on the audition notice. In addition, on occasion, a cast might be expanded to accommodate a large turnout of actors."
Support Your Local Theater
Our theater is made possible through the generous donations by members of the the community just like you.
Latest Articles

2023 Season Flex passes are on sale now.
Single FLEX pass entitles ...


It's a new year and HCPAC has new opportunities for ...





HCPAC podcast shows are still available for your listening pleasure. ...